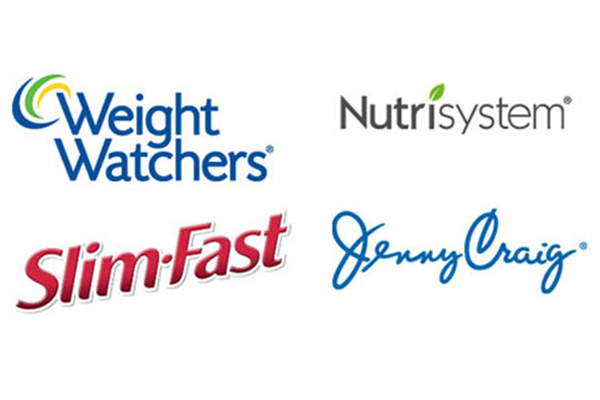 Slimming Brands
There's lots of recognised slimming brands, but which ones work, which have longevity and which ones don't leave you out of pocket? Check out the pages we've set up for key brands.
If you need support to lose weight, then there are a wide range of slimming brands that you can find in the supermarket, online and of course in the High Street. Whichever route you choose to take to help shift a few pounds, it pays to do your research.
Whether it's a slimming club you need with support from fellow members, or you want to go it alone at home with a DVD or protein shake, there are companies in the UK able to offer you what you want. For example, leading slimming clubs include: Rosemary Conley; Weight Watchers; Slimming World; or the Dukan Diet club.
Each of these slimming clubs can help make the process a little easier. First and foremost they'll provide a nutritionally balanced diet for you. Secondly, they offer support, a mix of other dieters and professionals there to provide encouragement and chart your progress.
Which is Right For Me?
There are of course differences between the organisations we list - this is how they manage to all thrive. Whether it's membership fees or the type of slimming company they aspire to be. From pure slimming clubs, through to broader brands like WeightWatchers that cover clubs and products to provide an all encompassing benefit for the slimmer.
Most groups offer weekly meetings where you can meet other dieters, but there are also internet-based groups, with chat rooms for support. What works for you will depend on your lifestyle and personality. If you are busy, or a more private type of person, then an online organisation may be your best bet. However, if you need regular reinforcement from others in order to stick to a diet, then weekly group meetings would work better.
The key is to do some research. Things to check include meal plans - are they nutritionally balanced? - and whether the advisers are qualified nutritionists. Looking for your local support network couldn't be easier - check online, through your yellow pages, or else ask your GP or other health professionals. They may have personal experience or be able to refer you to someone who does.