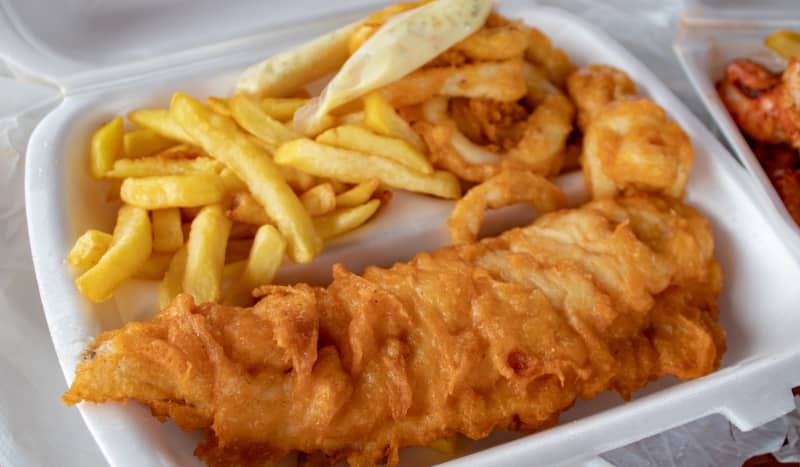 Calories in Fish and Chips
Fish and chips are a very popular fast food in the UK. But what are the calories in one of our favourite foods?
Britains most traditional and the most popular takeaway, fish and chips can be lower in calories than many other types of takeaways. That doesn't make them good for you however.
Saturated Fat
The fish may be a source of protein but the fact its dipped in batter makes the fat content rather high. Chips are famous for their greasiness and are soaked in saturated fat. This saturated fat builds up on the inside of your arteries restricting the flow of blood through your body. Thus becoming the major cause of heart attacks and strokes.
Impact of Salt and Vinegar
If you do have fish and chips, try to avoid piling on the salt and vinegar. Thicker chips are actually better for you as they absorb less fat. Soggy batter is a sign the oil wasnt at a hot enough temperature. This means the fish wont taste as good and will have absorbed more fat. Consider not eating the batter as this is where much of the saturated fat is to be found.