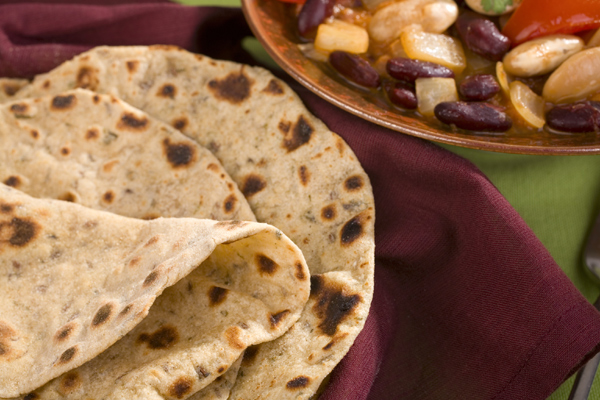 Being Vegetarian - The Diet
No meat and no fish in your diet means it's a vegetarian diet. Of course as always there are some variations as some people choose to eat fish and eschew red meats. But vegetarian food is, by nature, vegetables, fruit and pulses!
Generally a vegetarian diet means cutting out meat and fish as well as products derived from them such as gelatin or animal fat. This will also include some cheeses mind, something quite a few vegetarians forget!
Are There Rules?
Ok, there's no hard and fast rules to following a vegetarian diet other than keeping to the vegetables, pulses, dairy and NO meat! However, some people choose to include fish or even some chicken in their diet which means they are not following a vegetarian diet by definition (whatever they choose to call it).
Just for the record, if you refuse all meat, fish and dairy products, you're a Vegan!
Can I get a Healthy Diet being Vegetarian?
If you're planning to follow a vegetarian diet, the main point to bear in mind is that you need to ensure you eat a wide range of fruits, grains, nuts and vegetables. This is to ensure that you're still getting all the vitamins and minerals that your body needs.
As long as you make sure you're getting a good variety of balanced and nutritious food, you'll be perfectly healthy. In fact, there are many advantages to not eating meat.
Research has shown that it can decrease the risk of heart disease and some cancers. Its also thought that you'll be less likely to suffer from high blood pressure and diabetes. You'll find you wont be as much in danger of excessive weight gain either.
All of this is because a lot of meat, and processed food that contains meat, has a high proportion of saturated fat. With so many restaurants and supermarkets now selling a huge variety of delicious veggie dishes, you shouldn't find it hard to eat well. Theres no longer any need to be boiling lentils for hours on end, as much of this food is quick and easy to prepare.
Nutrients in a Vegetarian Diet
Nutrients and Vegetarianism often comes up for discussion because of the mistaken belief that giving up meat means you're missing out on essential vitamins and minerals.
In reality, if you make just a little more effort to ensure you're eating a balanced diet, vegetarianism can be a very healthy way of living. Vegetables and fruits are packed with nutrients. Meat substitutes such as soya and tofu are also high in protein and low in fat.
There are of course different degrees of vegetarianism. Certain nutrients may be harder to come by if you are Vegan and don't eat dairy products. This is because milk, cheese and yoghurt are important sources of calcium, zinc and vitamin B.
What If I am Vegan?
If you're Vegan, you'll need to make sure you consume vegetables high in these minerals and vitamins as well as considering taking vitamin supplements. If its just meat you've cut from your diet then, as long as you replace it with healthy alternatives, the only real risk is of developing anaemia due to iron deficiency. Red meat is the most common source of iron for humans but there are other options. Nuts, seeds, lentils, dried fruit, eggs and fortified breakfast cereals are all high in iron.
If you're a "demi-veg" (not a demi-god mind!) and prepared to eat fish, then this also a good source of iron. Drinking orange juice at the same time is to be recommended. This is because it contains Vitamin C, which helps with iron absorption.
The key to a healthy diet is ensuring that you have plenty of variety and that the major food groups are represented. If you bear this in mind, than cutting out meat shouldn't lessen your energy and vitality.
The Benefits to Your Health of Vegetarianism
Do you know what the benefits of healthy vegetarian diets are? Is it just the suggestion and scientific proof that veggies have less instances of heart disease and cancer?
A healthy vegetarian diet also means you are less vulnerable to developing diabetes or osteoporosis. Other benefits include the fact that veggies are less likely to suffer from obesity, hypertension, kidney stones or bowel disorders. Enough already?
So healthy vegetarian diets it is then! Theres even some research that suggests vegetarians have a longer life expectancy overall and are less likely to visit a hospital.
Why is Vegetarian so Healthy?
The reason for all these health benefits is simple. A balanced vegetarian diet contains less saturated fat and tends to be higher in fibre as well as vital vitamins and minerals than a meat based typical Western diet. Animal foods are the main source of saturated fat, which is the major cause of heart disease, including high blood pressure, heart attacks and strokes.
The antioxidant nutrients found in fruit and vegetables are believed to play an important role in preventing both heart disease and cancer.
In addition, the high fibre content of much veggie food helps to keep your digestive system working properly. Of course, the key word here is balance, as vegetarians need to make sure they're getting the right variety and amount of veggie food to keep fit.
You also need to ensure you continue to get enough of the vitamins and minerals that omnivores get from meat and fish. By eating the right mix of grains, nuts, fruits and vegetables, as well as dairy or soya foods, you should be able to live very well on this type of diet and your chances of gaining unwanted pounds are greatly reduced.
Meat Free Cookery
You must have tried meat food cooking - aka vegetarian food? Do you know the health benefits of no meat in your diet and the fibre you get from vegetarian diet?
What is meant by meat free cookery & vegetarian diets? First of all this depends on what kind of vegetarian diets you are interested in or are planning to cook for.
While vegans not only avoid meat but all forms of dairy products, demi-vegetarians, also known as pescetarians, don't mind eating fish.
Meat free cooking doesn't necessarily imply special dishes however. Many traditional meals can be easily adapted to make them vegetarian diet friendly. The easiest way to achieve meat free cookery is to replace meat with vegetarian substitutes. Soya, Quorn and tofu are all popular alternatives that can be prepared in many different ways.
For example, you can use Quorn mince to make a delicious spaghetti Bolognese and when mixed with the right sauce, its often hard to tell the difference. Also these substitutes are also generally high in protein but low in fat. So going meat free can also be a good way to lose weight.
Bear in mind though that, depending how strict you want to be, you need to watch out for animal based gelatins and other fats that may be listed in product ingredients.
Other ways to spice up traditional meals is to use more vegetables and fruits instead. Try to be creative both in the variety used and the way they are presented. Being meat free no longer means surviving on a meal of beans and brown lentils. The vast majority of traditional dishes can be translated into a veggie version from shepherds pie to spicy curries. So who needs to boil up our furry friends?