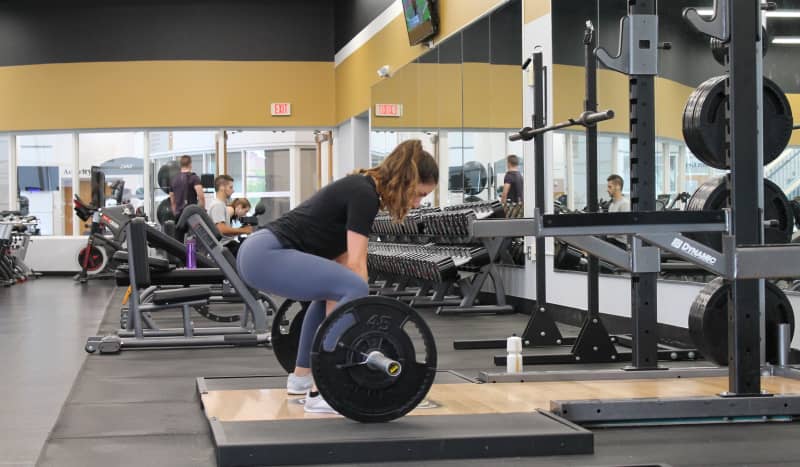 Free Weights For Workouts
Free weights can be great to use either in a gym or at home. They often dont take up too much room but can really help you get fit and of course burn calories.
Benefits of Free Weights
If you want to build muscles, free weights / weight lifting are an excellent choice for you. With a huge range of equipment and accessories available to you in gymnasiums, leisure centres, health and fitness clubs or as part of home gymnasiums, free weights / weight lifting can help you to tone up, improve your muscle density, increase your metabolism and help you to lose weight.
Regardless of your age, physique, fitness levels or weight, you can find free weights / weight lifting equipment that cater for your individual requirements and exercise regime specifications.
Build Muscle
Using free weights / weight lifting with high weights but with fewer repetitions can help you to build muscles. To tone up and shape your body with more definition but less muscle building, use higher repetitions with lower resistance or weight.
Using this type of equipment can cater for the needs of anyone so why not give them a try and notice the excellent results for yourself!
Machines
If you have little time to work out, machines can prove to be better value. Machines are also much safer and take the strain as opposed to your back which, if you are unaware that you might be performing actions poorly, may get damaged.
Diagrams can show you how to operate them efficiently and effectively. Being more stable and supportive, they are great for helping you if you have injuries.
Which Is Simpler - Machine or Free Weight?
Lifting weights with your legs is much easier using machines and dumb bells can be uncomfortable on your legs. It might however be tricky to determine exactly which positions the machines ideally need to be in and where to position your body for the best results.
You may have to wait around at the gym for machines to become free whereas dumbbells are available in much greater amounts so you can usually find the equipment you want more quickly and you can of course exercise anywhere!
Aligning your body with these weights can be tough and injuries can occur but overall results are good and it can be more enjoyable to work out in this manner than through using machines which may get tedious.