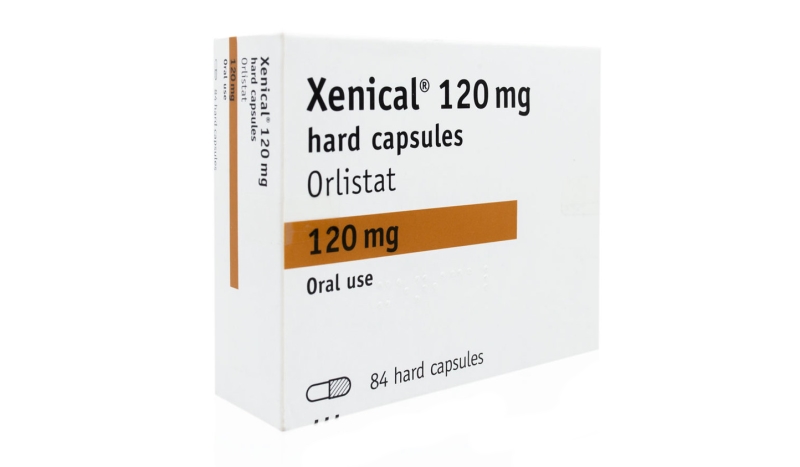 Xenical (Orlistat)
Xenical is a brand name for the drug Orlistat. A weight loss drug that has been around since 1999, although was only approved in the UK NICE (the National Institute for Health and Clinical Excellence) in March 2001.
Xenical, or the active ingredient Orlistat to be more precise, acts as a lipase inhibitor! If you choose to this route, it works mainly to reduce the body's absorption of dietary fats.
How Best To Take?
Available online, this weight loss drug Xenical (Orlistat) is predominantly used in conjunction with a mildly hypo caloric diet in individuals with a BMI of 30kg/m2 or more, as well as people with BMI of 28kg/m2 who may suffer from type 2 diabetes, hypertension or high cholesterol .
How Does It Work?
When using Xenical (Orlistat), some weight loss experienced is due to individuals reducing their fat intake and fat soluble vitamin deficiencies can result, so supplements may be advisable.
This drug has not been licensed for use for longer than 2 years largely due to there being insufficient information regarding side effects of Xenical in the long term. However, when people stop using this pill, weight gain may be experienced.
Who Should Take It?
If weight loss is more than 5% from the start of treatment, then you should continue to take this drug. It is only recommended for people aged between 18 and 75 and only really for individuals who have lost at least 2.5kg of their initial body weight by dietary control and increased physical activity in the month prior to beginning taking this pill.
Are There Any Side Effects?
Side effects include liquid oily stools, faecal incontinence, faecal urgency headaches, menstrual irregularities, anxiety, fatigue and abdominal and rectal pain.
This is available for around 40 for 80 capsules. The recommended dosage involves taking 120mg immediately before, during or up to an hour after each main meal. With fat free meals or if you miss a meal, it is not necessary to consume a particular dosage of this pill.
Our Opinion
Established brand helping thousands every week. Please ensure you see your GP or get medical advice before taking.
Key Link
---
Click here for further advice and online purchase