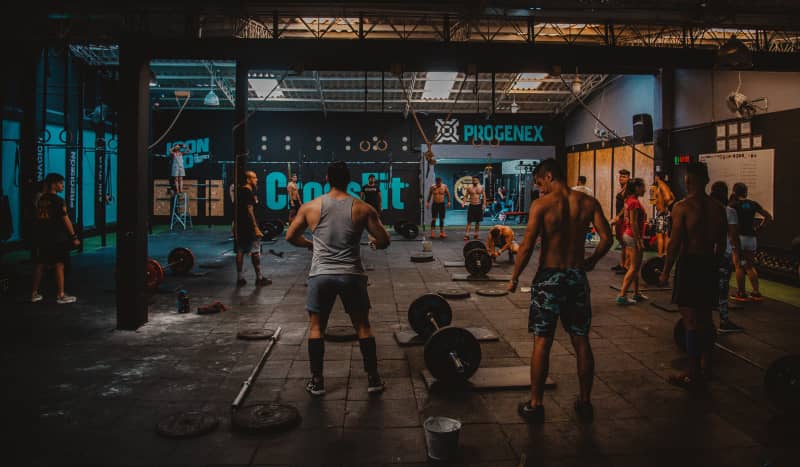 Body Conditioning Through Exercise
This type of workout is usually available in most health clubs or gym. Body conditioning classes involves a high energy, high impact workout with small amounts of resistance or weight.
Usually 30 minutes aerobics and 30 minutes toning make up the class time. Toning is done using body bars and free weights. It can be great fun but it's always a lot of hard work so commitment levels must be high as must your motivation levels. Body conditioning usually involves performing star jumps and running on the spot.
Sometimes, to keep it interesting the instructor may introduce a new manoeuvre or routine into the workout. Realistically, it may require people with a fairly good level of fitness. Generally stretching before the class and warming down afterwards is sufficient to prepare you for body conditioning and can help you to prevent strains and injuries.
Can This Help You Tone Your Body?
With repetition of previous body conditioning lessons and the inclusion of additional movements, such as squats and lunges, you can start performing faster movements. This can help you to tone up and is great for firming up your arms and legs. It can also help you to improve your general cardiovascular workout routine which will provide you with a better circulatory system and aid with increasing your fitness and endurance levels.
There is always the danger of injury or dehydration though so it's a good idea to eat the right types of food prior to exercising. It is possible to lose too much salt and you could pass out so try and drink plenty of water and isotonic drinks.
Some people visit gyms to do such classes as these up to about three times a week but it is an individual preference. Free weights help to tone and build muscles in your arms and shoulders and floor work, sit ups, crunches and stretching on your back for maximum support, body bar and squats can help you to work your arms and legs simultaneously.
What About General Fitness?
All round toning and improvements in general fitness levels are the main physical benefits. People need to have a fairly good level of fitness as the workouts can become quite vigorous. Elderly people and those with injuries, back or joint pain may find the routine to be slightly more energetic than they are prepared for.
By attending a class such as this or working out using similar methods in your own home, you can combine taking regular physical activity with healthy eating ad achieve weight loss to reach your ideal weight and remain there with sustainable weight control. You'll look and feel great and have a fantastic figure after putting in the time and effort required to achieve the results you want.