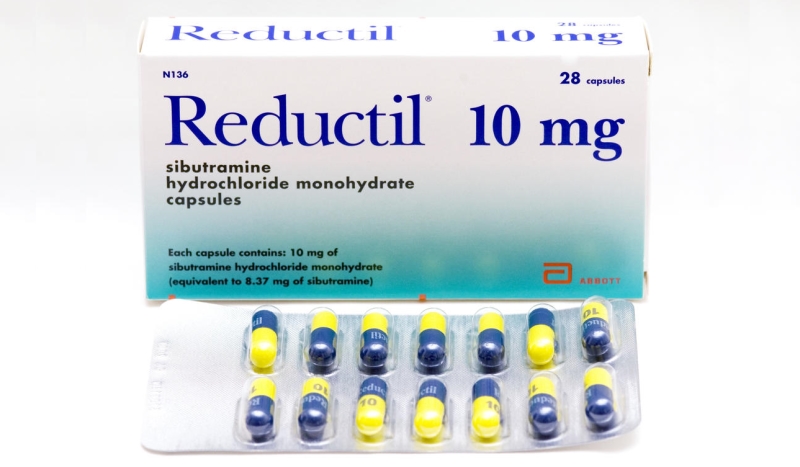 Reductil (Sibutramine)
Reductil was removed from the market on 21 January 2010 by the MHRA following a review by the EMA (European Medical Agency). This review suggested links to an increased risk of heart attacks and strokes.
With it's withdrawal, there are no similar satiety enhancer drugs to aid weight loss. There is however Xenical (Orlistat) which works in a different way. Click here to read our Xenical review.
What Was Reductil?
A popular prescription drug to aid weight loss, Reductil was around since the early 2000's. lt was a satiety enhancer meaning it makes you believe you don't need to eat as you are full.
Reductil slimming pills (also known as Sibutramine ) were a prescribed drug. They act to inhibit the re-uptake of noradrenalin and serotonin and were used in the management of obesity. Typically Sibutramine was prescribed to patients with a BMI of 30kg/m2 or more.
Those with type 2 diabetes and hypercholesterolemia with a BMI of 27kg/m2 or more are also eligible to take Reductil slimming pills. It is not recommended that you use sibutramine for longer than a year. If you stop using Reductil, you may find that much of the weight that you have lost might be regained.
Who Specifically Benefitted from Reductil?
Reductil was specifically useful for those people who had already tried to lose weight by the usual means such as dieting, exercise and lifestyle changes. Having tried those methods, Reductil was prescribed as a potentially alternative route to aide weight loss.
For those that took this drug, healthcare professionals should be consulted for specific advice, support and counselling on lifestyle, diet and exercise.
How Did You Get Reductil?
It was available on prescription from your GP following endorsement by the National Institute of Clinical Excellence (NICE).
This was not a wonder drug and could not produce excessive weight loss results in the short term; it was designed to take time to work effectively and efficiently. It was taken as part of a balanced and well managed, sensible programme of weight loss. Side effects included constipation, dry mouth, taste disturbances, nausea, diarrhoea, insomnia, headaches and depression.
At first, take 10mg daily in the morning but if weight loss is less than 2kg, after 4 weeks, then the dosage should be increased to 15mg daily. If weight loss is less than 2kg after 4 weeks at the higher dose, then use of the drug should be stopped. The maximum usage is one year and children under 18 and those over 65 should avoid using this product.
Our Opinion
One of two prescribed weight loss drugs in the UK right now. It works. Ensure you see your GP or get medical advice before taking.
Key Link