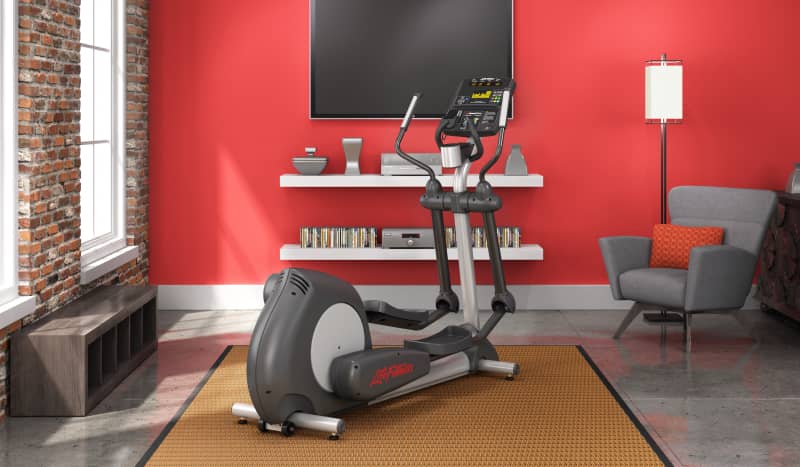 The Elliptical Cross Trainer
A great alternative to treadmills, the elliptical cross trainer (or elliptical trainer / cross trainer as often referred) will give you a low impact workout and combine your lower and upper body to help tone and keep that heart rate nice and high.
What Are Elliptical Trainers?
Crosstrainers or elliptical trainers tend to be highly durable, stable and commercially used exercise equipment. With smooth, quiet operation, this impact free activity represents a great way to get fit and to stay healthy without having to compromise your joints and ligaments in the process.
Key Features
Variable incline provides various levels of resistance and extra features for elliptical trainers include a reading rack, bottle holder and optimal heart rate monitor. Using such equipment can limit the workout you get on your upper body. It is however excellent for a cardiovascular workout and improving general fitness. Some elliptical trainers have a folding option which allows easy and adjustable step heights make the resistance levels tougher and more effective for improving fitness levels.
Benefits
Elliptical trainers may not be as sturdy as other exercise equipment but they are highly effective at helping you to work out efficiently and without the risk of injuries, stresses and strains.
Easily viewable LED console displays show a wide range of programmes. These can help you to maintain your motivation levels as well as your fitness levels. This also assists to keep your workouts interesting and challenging. These can include time, distance, number of steps and calorie consumption.
Preset workout programmes, including heat rate control keep the workout options varied. People of all ages can use this equipment. From effort control and heart rate monitoring to customisable workout options which allow you to design and store your own personalised programmes.
Keep It Varied
You can choose to travel to your local fitness club or gymnasium and begin attending studio based classes or simply workout at your own pace and at your own convenience.
As part of a healthy lifestyle, eating a well balanced diet in combination with taking regular physical activity can help you to improve your fitness levels and allow you to look and feel great for longer.
You can benefit from a multitude of health improvements in conditions such as high blood pressure, heart disease, some cancers and diabetes. Even if you already have some of these diseases, you can dramatically reduce the effects and sometimes reverse them.