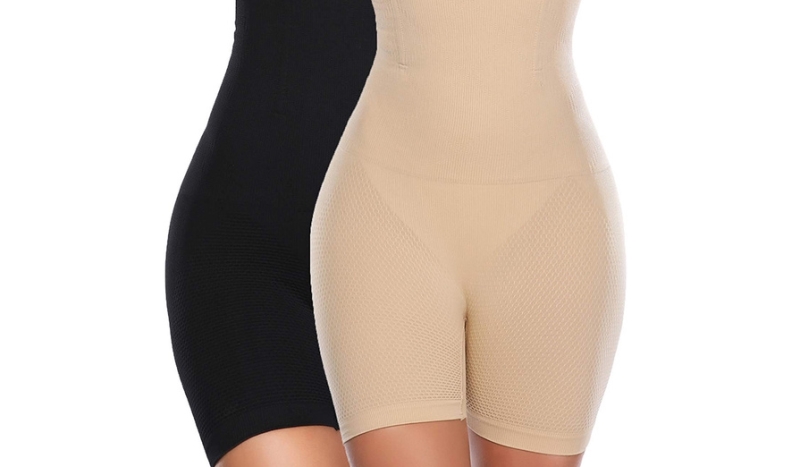 Which Slimming or Shaper Pants?
Yes really! This is not just about pants for a quick fix, but ones that help you tone up as well as sculpting your figure by reducing water retention and localised fats!
Available in a variety of styles & sizes, slimming pants have been around for a long time. This is one product that can live up to its claims to make you look like you've lost inches instantly.
What Do Slimming Pants Do?
According to the manufacturers, slimming pants will sculpt, shape, lift, firm and slenderize you! Using strong but light-weight fabrics, they target the most common areas of concern for women the tummy, hips, thighs and backside.
Are There Different Sorts?
Styles of slimming pants vary, from shorter styles (more like underwear) through to longer styles that come up much higher on the torso or have longer legs. With wide, flat waistbands that don't curl, they allow you to wear smaller or tight fitting clothes (stretch material, skirts, dresses or trousers).
In addition to these traditional styles, there are also some newer styles on the market that offer more than mere support. Massaging types use a special 3-layer fabric to develop a micromassage action that applies heat and pressure to the affected area. This intensifies blood circulation, increases sweat, and helps eliminate toxins.
Can This Really Help Me Slim?
Manufacturers claim that this reduces water retention and local fat, and fights the formation of cellulite. There are also neoprene versions available which create heat. This is claimed to promote weight loss.
Does it really?
Also Known As...
As you will see - a lot of this crosses over in to shapewear as such - rather than actual slimming pants.
Body Shapers
Tummy Control Pants
High Waist Slimming Pants
Butt Lifters
Brands To Consider
Again check out exactly what you're after and therefore look accordingly :
M&S
SLIMBELLE
MISS MOLY
SEXYWG
Gotoly
NINGMI