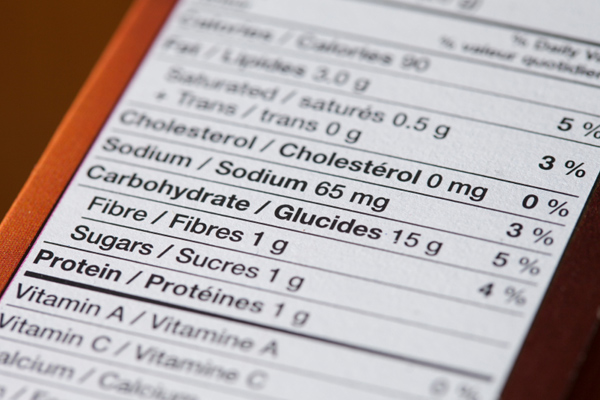 Food Nutrition Labels
If you're after food nutrition information, then the food labels that most foods MUST have can help point you in the right direction. Ensuring you have the details you need, means you can ensure you are getting the different food types that provide your body with the nutrients it.
Food nutrition information includes details on vitamins, minerals and energy through calories and fibre, protein, fat, carbohydrate and fluids. With access to food nutrition information, you can easily plan your daily diet to ensure that you receive all of the essential different types of foods available and also that you eat a sufficient array of vital nutrients, fibre, protein, fat and carbohydrates that constitute a healthy, well balanced and nutritious diet.
It is important to understand food nutrition information as this can help you to prepare your body for the pollutants that daily living may throw at you, reduce the risk of developing certain conditions such as heart disease, heart attacks, strokes, hypertension, diabetes and high blood cholesterol. Some cancers can also be prevented as well so knowing what to eat and n what quantities to eat certain foods and really help you to achieve and maintain good health.
Why Is it So Important?
Understanding that insufficient quantities of certain nutrients in your diet can invoke health issues helps us to eat more healthily. With recipes and cooking guides available with tips and advice available that can help you to prepare and eat a well balanced diet, the opportunities for you to ensure that you have all the nutrients and calories for energy that you require each day to prevent the development of these conditions have never been more apparent.
So Check out the Labels!
To discover the details regarding the nutrients and contents of your foods, all you have to do is refer to the product packaging or labelling and read what it says! It is possible to find out details relating to the quantity of vitamins and minerals, protein, fat, carbohydrate, sodium and sugar as well as all of the ingredients that comprise each food.