Slimming Magazines
Offering advice, tips and guidance on a range of diet plans, exercising and general weight loss, a slimming magazine also provides recipes, motivational stories and often advice on how to go that little bit further.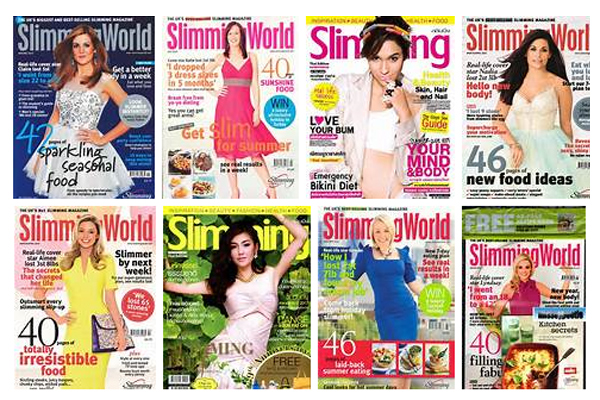 With weight loss and dieting being so complex, slimming magazines, journals and publications fill the void of information to help guide and support you. From tabloid-esque slimming publications through to the medical and education-led articles that appear in academic circles, they can all help provide you with ideas and tips on how to successfully slim.
Slimming.co.uk has chosen the 2 most popular slimming magazines that can help you in your quest to lopse weight. Both are tried and tested and proven. With recipes and diet plans through to simple tips to guide you through the maze that any plan or diet takes, they will both
Both publications are available in most newsagents, but it may well be that some of their guides and recipes link closely to their respective club/members areas.
If you find that the magazine is what you want, why not consider joining the club too?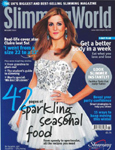 Slimming World
Each issue focuses on real-life slimming successes, healthy food ideas and menu plans and expert health and fitness advice. Save up to 19% on usual cover price!

» Click here to save upto 10% on this publication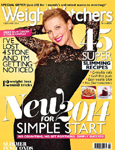 WW - Previously WeightWatchers
Does it need introduction. One of the world's most popular clubs in terms of helping to lose weight. The magazine includes slimmer success stories, delicious recipes, expert columnists and exercise ideas. Save up to 17% on usual cover price!

» Click here to save up to 33% on this publication
Other Magazines
Don't forget that as well as looking to more weight loss or slimming related magazines, getting a good food or fitness magazine could also really help in your quest to change your life.