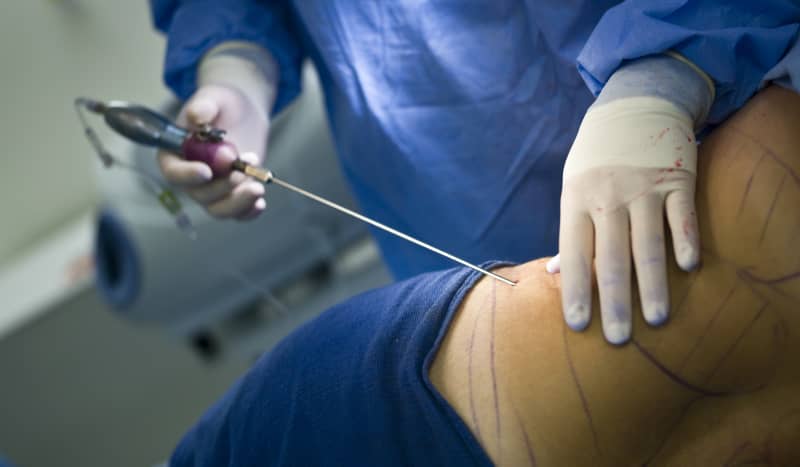 Liposuction
Liposuction can be a surgical method to remove fat. Here we examine what is involved in the procedure.
What is Liposuction?
A cosmetic route, Liposuction is a form of surgery that is performed by various physicians and to get the best results, prices and deals in the UK youll have to shop around.

Liposuction is a surgical procedure to remove fat and involves pumping a chemical substance into the area of the body from which fat needs to be removed, prior to actually removing the fat. This softens the fat and a tube is then placed into the region to loosen it. The loose fat is then sucked out through the tube.

Loosening and removing the fat can lead to bruising and swelling that could last for up to a few weeks after the procedure. Four pounds of fat is usually the most that can be removed in one liposuction operation. Obese people may therefore require several operations to assist them with weight loss.
The Health Risks
One thing to remember is that cellulite remains unaffected by liposuction. It is important to consult your doctor prior to embarking upon any surgery of this type as there are numerous health risks to consider. These include possible infection, blood poisoning, excessive fat removal being dangerous, internal damage and anaemia through loss of blood can all pose serious health threats to you.
Costs
The cost of such weight loss treatments can escalate into thousands of pounds. Its usually around 1,000 to 5,000 for an operation and support and care afterwards although the cost varies depending upon where you go and who performs the surgery. Any surgical procedures of this nature are short term solutions only. If you have surgery now, but continue to eat poorly and not take regular exercise, youll continue to gain weight after the operation. Without changing your attitude and lifestyle, your weight problems and associated health risks will continue.
Long Term Approach
It is essential to realise the importance of taking regular physical activity in combination with eating a healthy diet. Permanent and sustainable weight loss and weight control are only realistically achievable through healthy eating and exercise. This method of weight loss can be useful as the starting point for your new weight loss programme and healthy diet plan. It is difficult to turn the corner and make a fresh start but once you do, the health benefits will be all the reward youll need. Youll also look and eel great for longer.