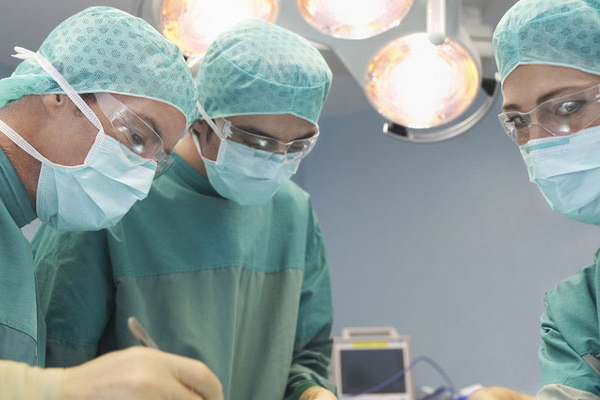 Non-Surgical Cosmetic Procedures
With more and more of us apprehensive about going under the knife, there are some easy non-surgical ways to improve your appearance. Lose weight, tone up and then complete the skin tightening with a little procedure that doesn't involve surgery!
As each of us gets older we become more educated, mature and have experience from past mistakes and achievements to guide us, beauty is no different.
The Natural Ageing Process & Slimming
As we age our bodies tend to turn on us. Even when we believe we've been good to ourselves and maintained our beauty, our bodies may have a very different take on things. It's perfectly natural to want to look our best and to ensure the features most people tend to see are at their best.
If you are losing weight, then you will also have some stretched skin that's unlikely to return to its original tightness of its own accord. From your neck to your arms, legs or bum, this skin would normally be the focus of a tuck procedure to remove the excess and tighten the skin left behind.
Non-Invasive Procedures an Option?
If you have already noticed you need some help, then you have probably thought about whether cosmetic surgery is an option. However, if the ageing and stretching is minimal (or you're scared of the scalpel), then you might want to explore non surgical cosmetic procedures.
Invasive, non surgical cosmetic procedures allow us to recapture some of our youth without the risks, side effects, and pain of actual surgery. It is also cheaper as you don't need the specialists in the theatre.
With the many options available today you can benefit from cellulite removal, anti-wrinkle, and non-surgical skin tightening treatments and even some forms of lipo such as vaser liposuction.
So What About Skin Tightening?
For tightening your skin there are a number of treatments you can seek.
Arasys Inch-Loss System
With this non-facial system the target is the nerves of your muscles; the procedure helps speed your metabolism, restores elasticity of your connective tissue, and typically results with inch loss ranging from 2-6 inches.
Radio Frequency Procedures
Another treatment for skin tightening involves the use of intense radio frequencies. These radio frequencies restore youthful contours of your eyes, face, chin, and neck. With this there are also treatments that use infrared lights to penetrate through the layers of your skin and cause collagen production deep in your dermis.
Multiple Technology Treatments
Some treatments might even combine multiple technologies to improve your skins results. Such combinations as Bi-Polar Radio Frequency, Infrared Light Energy, plus Vacuum and Mechanical Massage basically increase your stored metabolism and smooth out your skin. There are many more procedures like these and are available at most certified cosmetic surgeons offices.
Botox
BOTOX uses refined botulism toxin that relaxes these facial muscles, decreasing the pull they have on the skin's surface which in turn smoothes the wrinkles.
Restylan
Restylane is made of hyaluronic acid that is naturally found in our body's tissue. When injected, it stimulates your bodies own production of the substance which then plumps up and adds volume to the injected area.
Laser Skin Resurfacing
This is another non-invasive cosmetic surgery option for removing wrinkles. Using a laser the treatment is used to remove damaged, unevenly pigmented, or wrinkled skin, layer by layer revealing younger and smoother skin.
Are These Treatments Successful?
All of the above treatments have been shown to produce positive results, which vary among individuals and skin issues. So where it works for one person and no further treatment is necessary, others may need a combination of two or even three of the treatments to see real results.